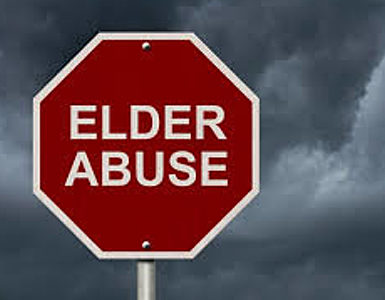 With more than 12 percent of the population over the age of 65, the elderly are prime targets for elder abuse.  If you have a loved one who is a senior, it is important to know the signs of abuse—and what you can do about it.
It is a difficult decision to move a loved one into a care facility, or hire a caregiver, without your own ability to monitor the situation on an ongoing basis.  If you suspect neglect, or elder abuse, it is important to act.
With age, we all suffer mental and physical decline.  It is all too easy for loved ones to become victimized.   Forms of neglect or elder abuse defined by the National Council on Aging (NCOA) include:
Hurting or inflicting mental or physical  injury on an older person is elder abuse
Assaulting an older person through bullying, harassment, or threat is emotional abuse
Intentionally denying care, medication, shelter, or needed assistance is called willful deprivation
Passive neglect and confinement involve failing to provide needed medical care, food, clothing, shelter, or isolating and restraining a person
The National Criminal Justice Reference Service (NCJRS) offers sobering statistics that underscore the importance of knowing who is taking care of your family member, and how they are being treated.  Consider these facts:
Over 50 percent of nursing home staff admit to abusing or neglecting older patients
About half of American seniors suffering from dementia are abused by caregivers
Verbal abuse is the most common form of elder abuse, followed by neglect and physical abuse
More than five percent of the elderly suffer financial exploitation by a family member
Capital Investigations can help you establish and document the level of care experienced by your loved one.  A licensed practical nurse (LPN) or registered nurse (RN) can assess the care of your family member through unscheduled visits, or covert observation.  We also provide help documenting elder abuse or neglect through the use of cameras that monitor visits and services inside and outside of a residence.
According to the NCOA, one in ten people over the age of 60 have experienced elder abuse in the United States. When you need to be sure your family member is safe, we can help.  Call us today.