Trust and Estate Investigations
We can locate the assets of a decedent to facilitate the probate process.
Executor & Probate Solutions
When appointed as an executor to an individual's estate it can be a daunting proposition. Winding up the lifelong financial affairs of a loved one often requires generous amounts of time and patience. Over a lifetime an individual can amass a number of bank and brokerage accounts, pensions, stocks or safe deposit boxes and for one reason or another they have been forgotten or remained hidden. Sometimes the executor does not know where to begin to look.
Capital Investigations national comprehensive Executor & Probate Searches will identify an individual's assets and liabilities, eliminating the waiting and search process while providing the executor piece of mind that no asset or bill was overlooked.
Estate Asset Search: Capital Investigations will identify:
Bank Accounts
Brokerage Accounts 401k IRA
Securities
Pensions
Off Shore Accounts
Corporate Affiliations
Safe Deposit Boxes
Land & Property
Autos, Boats & Air Craft
Judgments
Estate Liabilities Search: Capital Investigations will identify:
Outstanding mortgages
Outstanding lines of credit
Credit Card balances
Closed Credit Lines
Auto loans
Estate Evaluation
Capital Investigations Total Estate Evaluation combines both our Estate Asset and Estate Liability reports to giving the executor a rapid snap shot of all the estates assets and liabilities.
Benefits Include:
Uncover Hidden or Unknown Assets
Reduce the administrative burden
Expedite the probate process
Transparent Report for Beneficiaries
Avoid the added stress of being asked by beneficiaries
"Why is the probate process taking so long?"
"Are you sure you've got everything?"
"Didn't he or she own property upstate?"
Occasionally an executor or fiduciary of an estate for one reason or another does not have clue of how to locate the assets of the decedent's estate. When faced with this challenge, most fiduciary's strategy is to examine the decedent's tax return and monitor the mail box for statements from financial institutions or pension administrators. More and more individuals manage their finances online it making it more challenging to locate financial information because the online process requires passwords and eliminates the creation of paper statements.
Our Comprehensive Estate Asset Search has the ability to locate all of an decedent's assets that include but not limited to: Bank Accounts & Brokerage Accounts, 401k, IRA, Safe Deposit Boxes, Securities, Pensions, Properties, Off Shore Accounts and Corporate Affiliations. Most searches are completed within three to four business days.
We have found this report eliminates the time an executors experience waiting for statements, bills or checks. the minimize the administrative burden of a fiduciary, expedite the probate process and uncover unknown assets. I have attached a flyer describing our services, please let me know if you have any questions or would like to find out more about our Estate & Trust Services.
Investigations for Undue Influence 
Undue influence is classified as a person's free will being overtaken by another individual. This can be a significant issue when it comes to trusts, deeds, and wills for those who are debilitated or elderly. People with serious health problems that affect their decision making are often targets for people who want access to their assets. The results of being taken advantage of in this manner can be devastating for individuals and families.
When a person's free will is involuntarily manipulated, this is considered a psychological phenomenon. This is why it is important to have a clear understanding of the mental processes that are involved in undue influence, and the attorneys we work with are quite experienced in this area. Lawyers may have to rely solely on circumstantial evidence to present a valid case and will have to give explicit details to prove that undue influence has occurred.
Investigations for Elder Abuse 
If you have reason to believe that your elderly friend or loved one is being abused, get in touch with us right away. Our professional team is also skilled in elder abuse investigations and will provide you with the solutions you need promptly. We are committed to putting an end to this type of unfortunate activity and will work with you to see that the issue is resolved. 23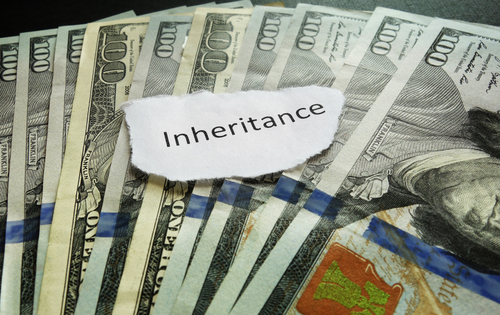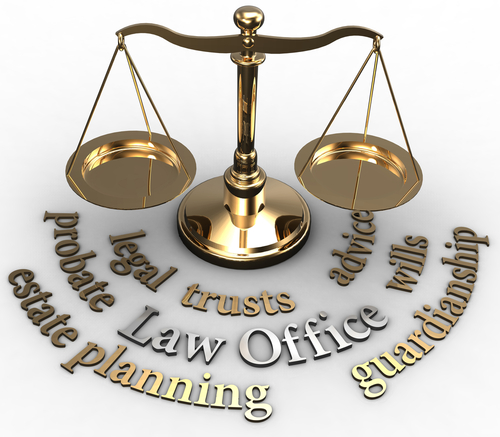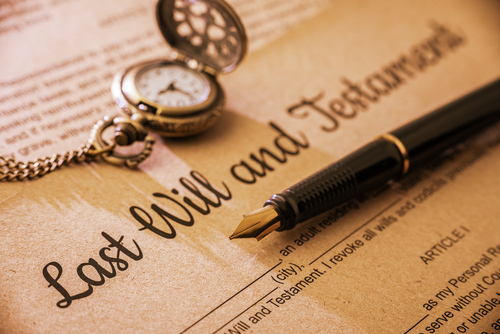 Beneficiary Investigation
PROVIDES THE  ANSWERS AND PEACE OF MIND BENEFICIARIES ARE LOOKING FOR
Dealing with the death of a loved one is never easy. If you are named as a beneficiary in a will, one of your loved one's last wishes was to leave something behind to you and your family. During the probate process, a beneficiary often has questions regarding what their loved ones financial status was at the time of their passing and what their financial status was before the time of their passing. Finding answers to these questions can be difficult, especially if the executor or administrator of the estate is not a good communicator or, for one reason or another, you don't trust the executor or administrator.
Questions Beneficiaries Usually Ask Are:
Does the executor or trustee know where all of the accounts and assets located?
Shouldn't there be more in that bank or brokerage account?
Can I trust the executor to perform their job efficiently?
Didn't the decedent own property in another state?
Does the executor have my interests at heart?
If you are a beneficiary and have had similar questions or if you suspect that an executor or trustee is not performing their duties in a trustworthy or efficient manner, you have the right to have them removed. In order for you to motion the court to have an executor removed you need evidence.
Capital Investigations is one of the nation's most prominent private investigations firms that specialize in probate, trust, estate and executor investigations. We provide clients with the evidence beneficiaries need to confirm or deny suspicions they might have regarding the motives or competency of an executor or trustee. We understand that every case is unique and has different sensitivities. If you are a beneficiary and have questions about an estates value or motives of an executor contact us for a confidential case assessment.
We can also provide beneficiaries of an estate with a detailed list of assets, giving an heir the same knowledge of an executor. Our search can yield:
| | | |
| --- | --- | --- |
| ◇ Bank Accounts | ◇ Brokerage Accounts | ◇ 401k IRA |
| ◇ Securities | ◇ Off Shore Accounts | ◇ Pensions |
| ◇ Corporate Affiliations | ◇ Safe Deposit Boxes | ◇ Land & Property |
| ◇ Autos, Boats & Air Craft | ◇ Judgements | ◇ And more |
We can help with the following:
Uncover Hidden or Unknown Assets
Reduce the Administrative Burden on the Trustee
Expedite the Probate Process for the Executor
Transparent Report for Beneficiaries
Reduce Probate Costs