Judgement Recovery
If you have been awarded a judgment and haven't been able to collect, you are not alone; over 80% of judgments issued in the United States go uncollected. Obtaining a judgment is usually the easy part, getting paid is usually the most difficult. If you have been awarded a judgment in court and have not been able to collect what is owed to you, we can help. Capital Investigations is one of the premier judgment recovery firms in the country. Capital Investigations lets you take advantage of both worlds:
Judgment Evaluations
Specialize in Old Judgments
In House Financial Investigators
Top Collection Attorneys
Collected Small Commercial Judgments to Seven Figure Judgment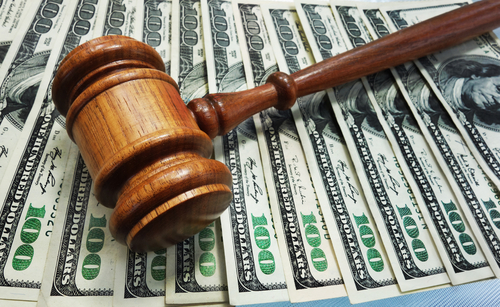 Turning Judgments Into Revenue for New Jersey Creditors
When it comes to judgments, New Jersey collections law is very debtor friendly. Getting a judgment is only the first – and often easiest – step. The collection roadblocks that creditors face lead many to conclude that a judgment is not worth the paper it is written on. Without experienced attorneys and investigators on your side, this may not be too far from the truth. Fortunately, Capital Investigations has built a strong record of successful New Jersey judgment collection. By jointly using licensed and bonded New Jersey private detectives and experienced collections attorneys, we are able to get results where other collections firms cannot.
Why are judgments so hard to collect?
Creditors who are willing to be sued over a debt are not likely to pay simply because a judgment has been entered against them. Further, several challenges can arise when attempting to collect a judgment:
Savvy debtors hide their assets: Many debtors – especially those who owe large amounts – have business experience and legal savvy. They will go to great lengths to conceal their assets, which include titling personal assets and real estate to relatives, friends, or business entities; concealing income by channeling it through other people or entities; and outright concealing the location, or even the existence, of valuable personal property.
The law limits what assets a judgment can reach: Some debtors can manipulate the law to make assets unreachable even though they are in plain sight. Debtors are allowed to keep up to $1,000 in personal property as well as up to $196.50 per week in wages regardless of what they owe. A debtor who can keep their known assets and income below that level can be effectively judgment-proof.
How Capital Investigations gets it done
Our investigators use a variety of advanced information technology assets, combined with good, old-fashioned, detective work, to locate bank accounts, personal property, investments, and real estate. Our goal is to have as complete a picture as possible of your debtor's financial situation. Through skip traces, debtor asset searches, employment searches, and surveillance, our investigators find out where debtors are, how they are living, what assets they have, and where their money comes from.
With that information in hand, our legal team is then able to pursue legal means to compel your debtor to pay. Through the New Jersey court system, we can place liens on real property, preventing it from being sold or transferred; freeze and eventually seize assets held by financial institutions and investment firms; garnish wages directly from your debtor's employer; and even seize and liquidate personal property such as motor vehicles, art, jewelry, or collectibles. Capital Investigations knows how to get it done.
Don't give up on old judgments
Judgments in New Jersey remain collectible for up to 20 years after entry. Indeed, many savvy debtors who were able to effectively hide their assets and avoid collection efforts early on may let their guard down as time passes. Capital Investigations specializes in getting results from old judgments that other collection firms would be all too willing to write off.
Contact us to turn your New Jersey judgments into real revenue
Capital Investigations' proven process has gotten results for creditors throughout New Jersey. We offer contingency fee rates, so our clients know we are motivated to turn their judgments and bad debt into revenue. If your company is considering giving up on a judgment, reach out to Capital Investigations first to see what our investigators and legal professionals can do for you. Contact us today at 862-437-1064.