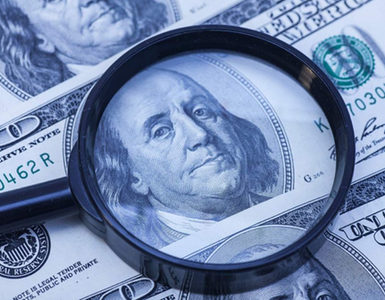 People who need a bank account search or asset search of an individual or business usually is the result of a broken promise, breach of contract or poor judgment.  In most cases it is a creditor or ex-spouse who is needs a bank account search to recover money that is owed to them.  We have put together a few tips that creditors should consider before performing a bank account search or asset search.
Tips before Performing a Bank Account Search or Asset Search
Investigate the debtor's credit profile or order a credit report before performing the search, you might not be the only creditor pursuing the debtor.  More creditors increase the likelihood that the debtor is not keeping their money in a bank account linked to their name or social security number. Credit Profiles and credit reports are less expensive and might inform the creditor that now is not the best time to pursue the debtor.
If you are going to use a service to perform a bank account search or asset search ensure that you will have a qualified investigator performing the bank account search and ask for references. Verify that you have a point of contact to discuss the results after the bank account search or asset search is performed.
Make sure that your search provider reports are compliant with the GLB Gramm-Leach-Bliley Act (GLBA) and the Fair Credit Reporting Act (FCRA).  The internet is rife with entities making extraordinary claims.  If you are the individual requesting the bank account or brokerage account search you must have permissible use.
Consider the option of an employment search, if you are looking to levy bank accounts or brokerage accounts if you locate the debtor's employer you can be in a better position to garnish their wages. In some cases it is more difficult to hide employment than money. If your debtor is in NJ there are ways of achieving exceptional results with certain employment verifications.
That being said performing any asset search is hardly a sure thing, finding open accounts of individuals who don't want them to be located can be difficult. We recommend is that have a discussion with a provider with experience and explore all options available to you. If you would like more information please contact us at (862) 437-1064, visit us on the web or at admin@capinvestigations.net